Cobalt Print Satin Kimono Maxi Dress
25 September 2020

❤ 3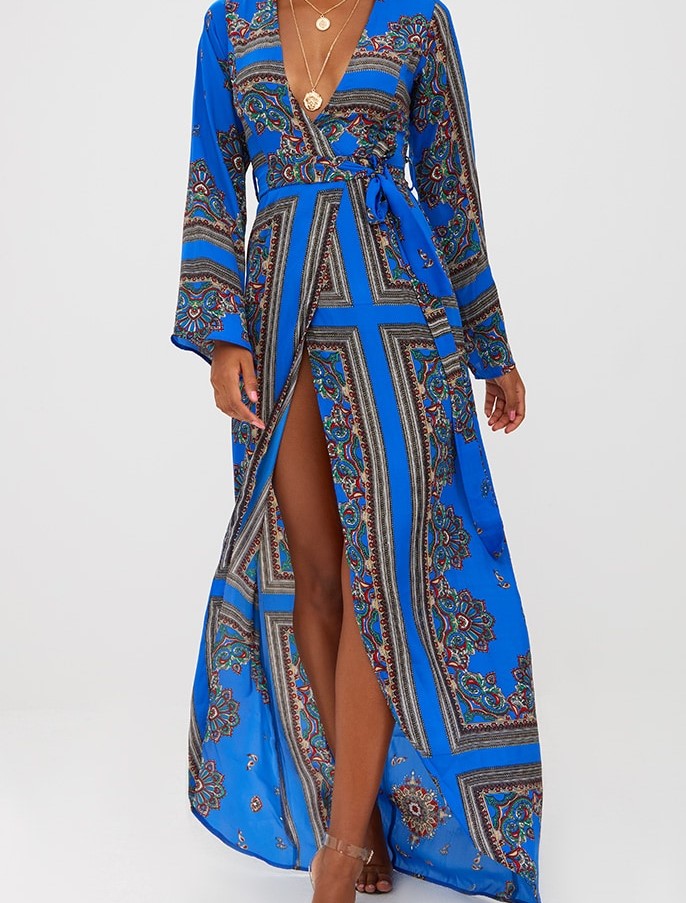 Maxi dresses are trendy now a day. Especially teenagers who are finding something exciting to wear in everyday life should wear these. Denim jeans, on the other hand, are also in style. This cobalt print satin maxi dress is unique in its own style and color. Its design and humble blue color make you fall in love with it.
Cheer up this season by wearing this maxi dress. You can wear them at parties and on some formal occasions. But this dress is best for a beach party. Its silky and smooth texture makes it even look more stunning. It has some specifications that we will share with you guys;
It is lightweight.

As the name indicates world cobalt in it, it has a cobalt designing.

Its design has some trendy boxes in it.

Its length is approximately 152cm in size.

The fabric is 95% polyester and 5% elastane.

Proper caring is required.
Wash it separately with hands or dry clean it. Otherwise, its fabric may lose its color.